Board of Directors
Stephen Forrestel, Chairman of the Board
E. Peter Forrestel, II, Vice Chairman
Timothy M. Creenan
Anthony J. Delmonte, Jr.
Richard E. Forrestel, Jr.
Alan C. Foss
Charles E. Keppler, Jr.
Brian T. Perry
Ameila F. Pierotti
Peter L. Randall
Edward F. Spink
Michael T. Whiting
Executive Management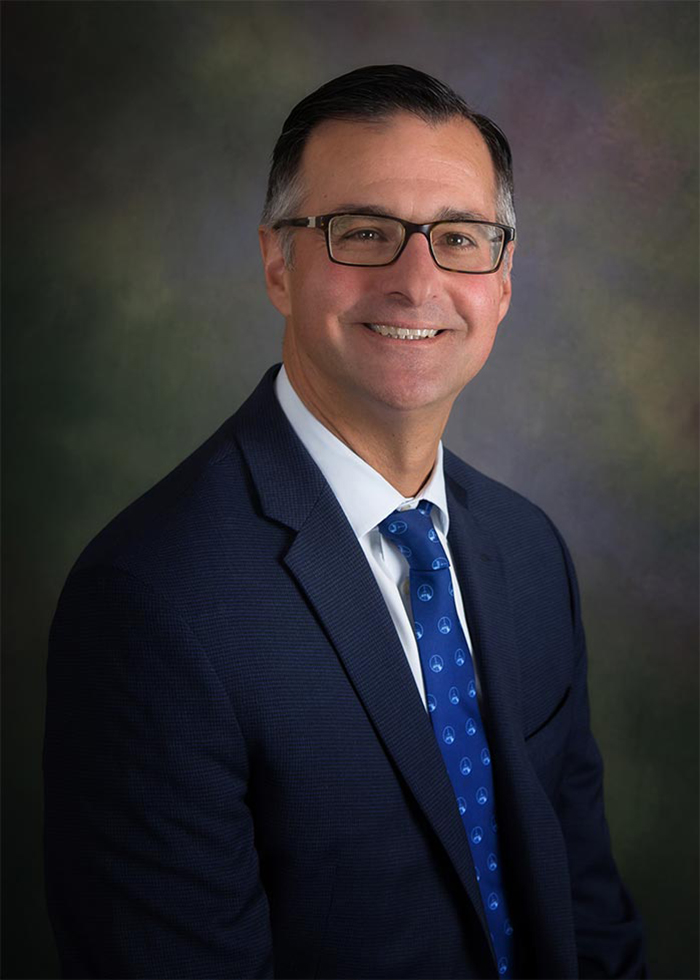 Anthony J. Delmonte, Jr.
President
Chief Executive Officer
Tony joined Bank of Akron in 2009 as Senior Vice President/Chief Credit Officer. In April of 2017 he assumed the role of President and Chief Executive Officer. He also serves on the bank's Board of Directors.
Prior to joining Bank of Akron, Tony served 17 years at M&T Bank in various capacities. Just prior to leaving M&T, he was Vice President/Relationship Manager for Business and Professional Banking.
Tony serves on the Board of Directors for Catholic Charities of WNY, the Detective Wasyl Potienko Memorial Foundation, The Empire State CDC-504 Company, and the Independent Bankers Association of NY. He is a past board member of the Transit Valley Country Club and St. Mary's High School. Tony also served as past Chairman of the Corporate Gift Committee for Catholic Charities of Buffalo.
He earned a Bachelor's Degree from the State University of New York at Buffalo, an MBA from Canisius College in Buffalo, New York and is a 2016 graduate of the ABA Stonier Graduate School of Banking.
---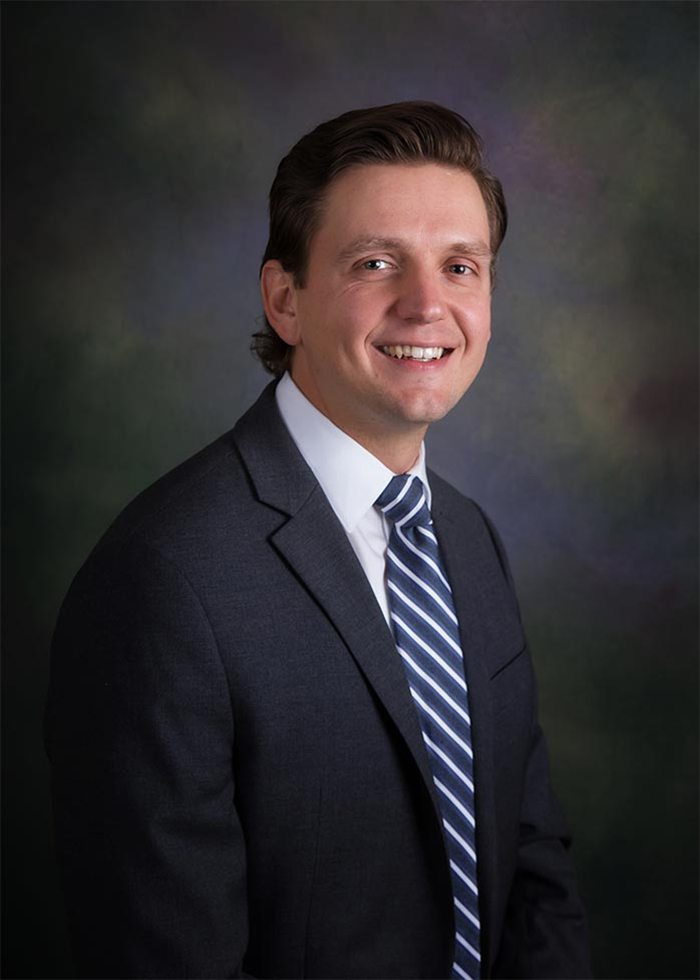 Jospeh M. Ondesko
Senior Vice President
Chief Financial Officer
Joe is responsible for managing the bank's fiscal operating results, including department budgets, cost accounting, and regulatory agency and government reports ensuring the safety of bank assets. He also oversees both the Accounting and Customer Care Center departments.
He came to Bank of Akron in 2017 with more than 11 years of combined banking experience in risk management, data management, asset liability management, financial analytics and reporting. He is a graduate of Canisius College with a degree in Business and an M.S. in Business Administration with a concentration in Finance.
He resides with his family in Wheatfield, N.Y.
---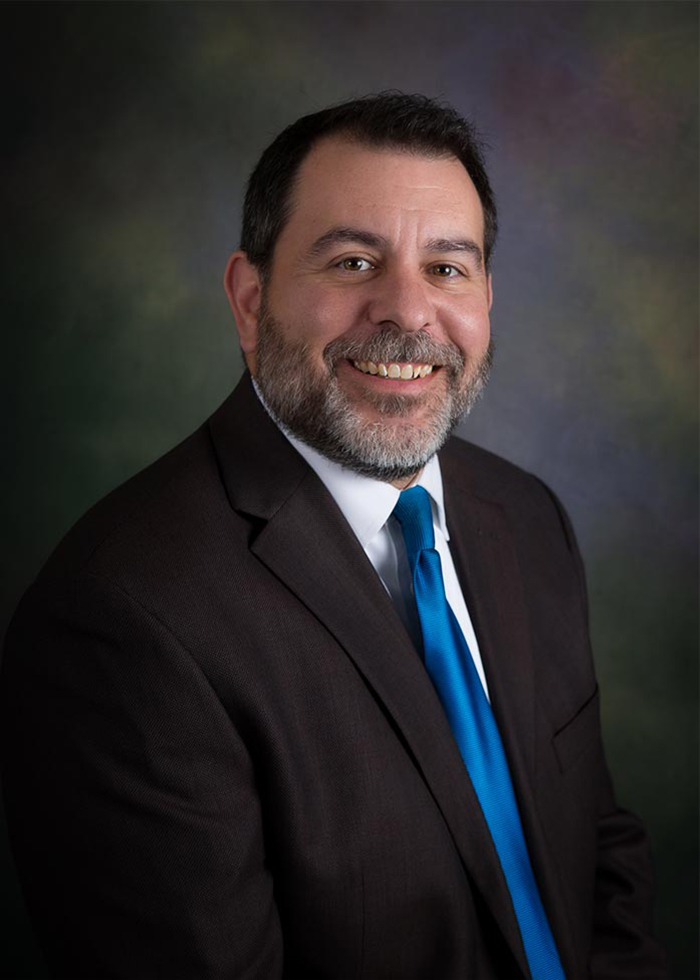 Stephen Mulé
Senior Vice President
Chief Retail Officer
Steve is the Chief Retail Officer, a position he has held since the fall of 2015. His duties include managing the bank's branch network, implementing new products and services to better assist our customers and helping create the overall branch experience.
He originally joined the Bank of Akron in 2012 after serving as a Branch Manager for Bank of America since 2004.
Steve is member of the Akron Rotary and mentor for the Clarence H.S. Academy of Finance. He enjoys spending his spare time coaching his two boys' little league baseball teams. He and his wife, Christina and their sons currently live in East Amherst.
---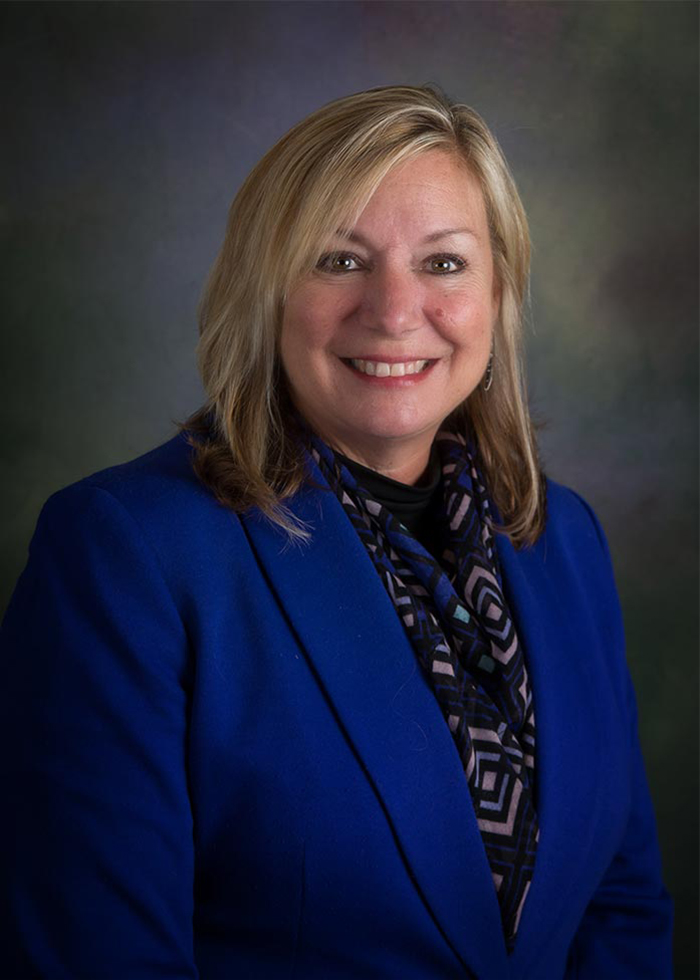 Michelle L. Maloney
Senior Vice President
Chief Lending Officer
Michelle is a Senior Vice President and Chief Lending Officer with Bank of Akron, based in Akron, New York. Michelle joined the Bank in 2014. She is responsible for all Lending Teams, Commercial, Residential and Consumer Servicing, Loan Administration and Operations. Michelle has held various positions over 30+ years in the Commercial Industry expanding from Commercial Developers, Commercial Lending and Commercial Loan Administration and Operations, Real Estate Agent, and Paralegal.
Michelle has been very active in the Community through various board and committee positions, and fundraising throughout the years for Music is Art, St. Mark's Church, UNYTS, Mercy Flight, and Gloria Parks Community Center.
Michelle and her husband Rob have four grown children, and two grandchildren. She enjoys, walking the beach, collecting sea glass in the summer and skiing in the winter.
---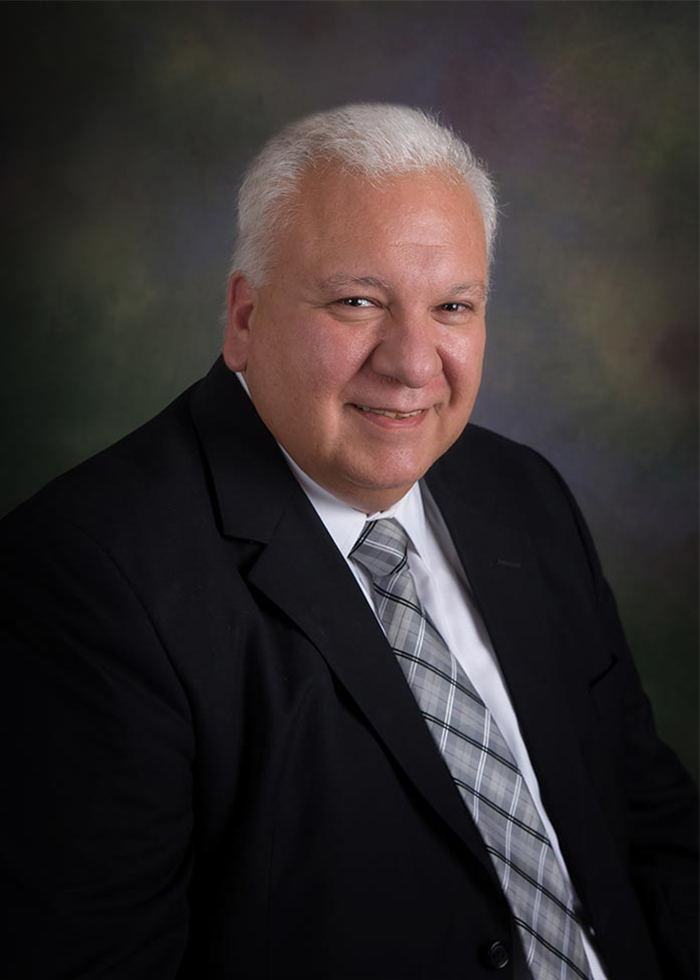 Richard J. Johnson
Senior Vice President
Chief Risk Officer
Rich is the Bank's Chief Risk Officer responsible for managing and mitigating credit, compliance and enterprise risk. He joined the Bank in April 2015 as the Compliance and CRA Manager. Rich started his banking career with HSBC in 1993 in its management training program followed by senior positions at Transamerica Commercial Finance and M&T Bank.
He earned his BS in Business Administration from SUNY Buffalo and a MBA. He earned a second MBA in Professional Accounting at Canisius College graduating in 1995.
Rich enjoys outdoor activities and travel. He sits on the Finance Council at St. Mary's Church and is a former Chair of the Council. He and his wife, Kat, have three children.
---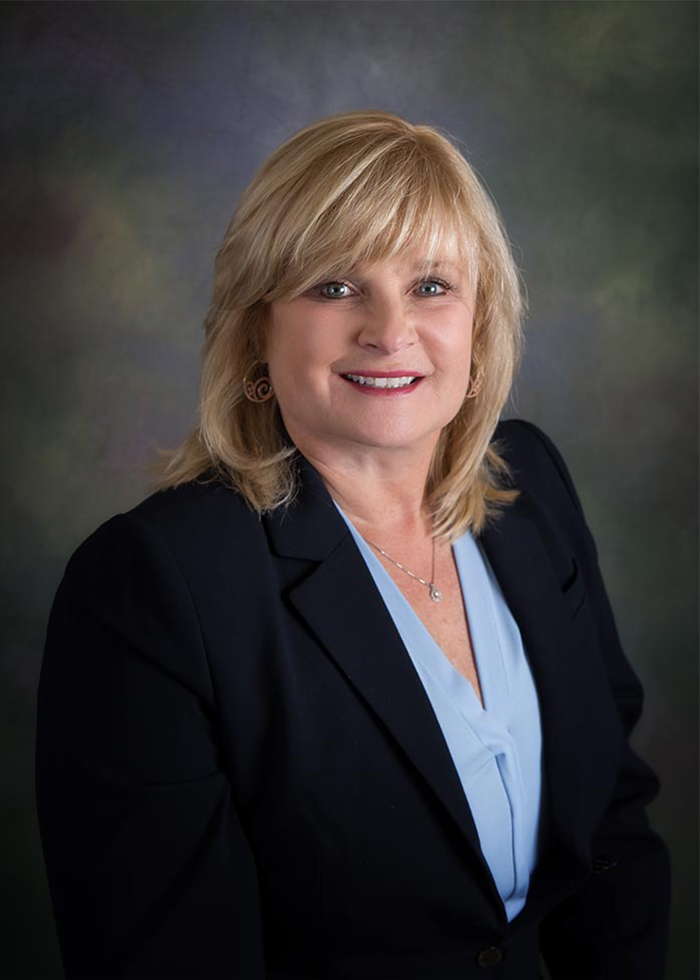 Kristine K. Starke
Senior Vice President
Chief Talent Officer
Kris is Senior Vice President and Chief Talent Officer. She is primarily responsible for Organizational Alignment, Recruiting, Talent Management, Succession Planning, Compensation and Benefits. She joined Bank of Akron in 2015 as a member of the Executive Management Team, after serving as Vice President of Human Resources at IPLogic Incorporated for 10 years. Prior to that, she managed as Vice President of Human Resources and Administration for TR Communications Incorporated for 18 years.
She attended Buffalo State College and graduated from Canisius College where she earned Senior Professional Human Resource (SPHR) Certification in 2006.
Kris is a member of the National Human Resource Association, Buffalo Niagara Human Resource Association, Society for Human Resource Professionals and the Zonta Club of Lockport. She also sits on the Advisory Board of Directors at the Lockport Country Club.
Kris enjoys golfing, bicycling and travel. She and her husband, Mike have five children and five grandchildren.
Branch Managers
Suzanne M. Davidson
Vice President
Branch Manager - Clarence
Sue manages the Clarence Branch, where her team helps both personal and business customers with all of their banking needs. She joined Bank of Akron in 2014, bringing with her 26 years of banking experience in several areas.
Sue serves as treasurer for the Clarence Chamber of Commerce, Vice President of the Clarence High School Academy of Business and Finance, past President of the Niagara Area Business exchange and is a member of Clarence Rotary.
She enjoys traveling, gardening and bicycling. Sue and her husband George have three daughters and two grandchildren.
---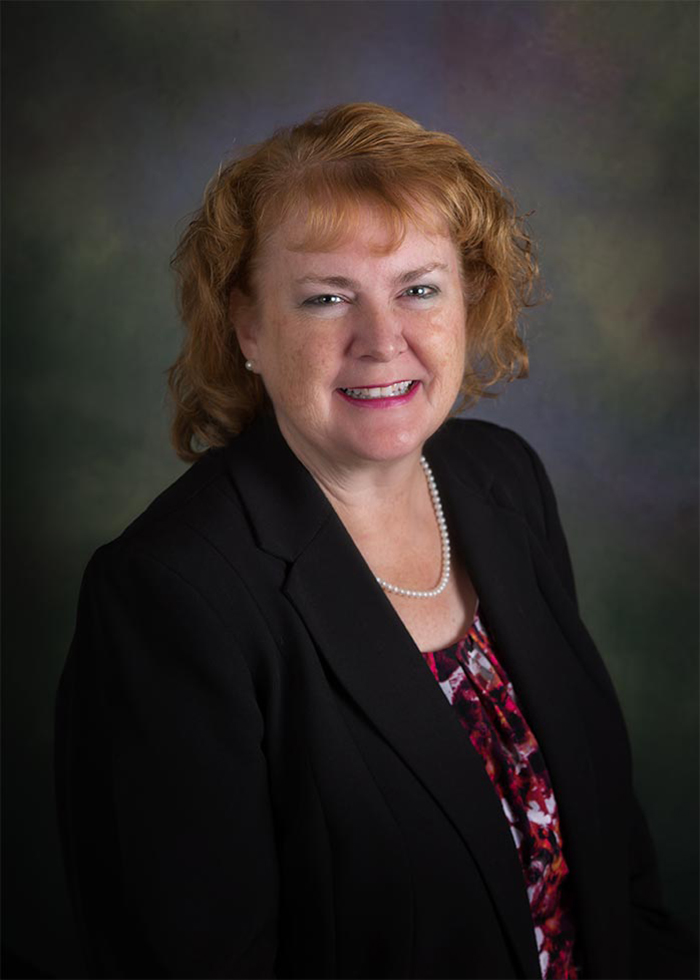 Deborah A. Glowny
Vice President
Branch Manager - Lancaster
Debbie is Vice President/Branch Manager of the Lancaster location since March of 2014. Deb came to the bank with over thirty years of branch banking experience, most recently First Niagara Bank - 5 years, Citizens Bank - 17 years, and Empire of America - 8 years.
Debbie is a long standing member and executive board member of the Lancaster Area Chamber of Commerce, Board Member of the Depew Academy of Finance, Banker and member of the WNYREI, Buffalo Tip Club Member, and a Licensed Real Estate Agent with Metro Roberts Realty.
She has a degree from Erie Community College and has attended the University of Buffalo.
She loves to spend her free time with her large family, her dog Bella, playing numerous musical instruments and working on her 65 Mustang Fastback restoration project.
---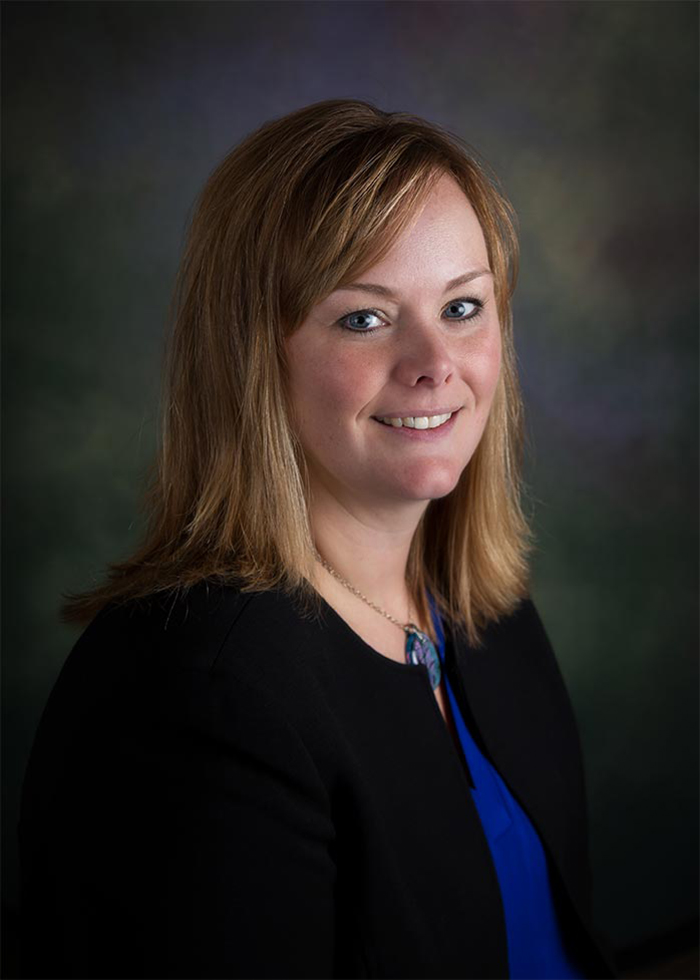 Karen E. Hawes
Assistant Vice President
Branch Manager - Clarence Center
Karen is the Branch Manager for the Akron and Buell Street locations. She joined the Bank of Akron in December of 1998 as a full time teller and has held lead/head teller, CSR and assistant manager positions at all five bank locations.
She has completed the Dale Carnegie Leadership Development Program and the Leadership Training for Managers Course. In addition, she has completed numerous banking courses throughout her career.
Karen enjoys spending time with her two boys, Austin and Bryce, watching them play baseball and football. They also like camping when time permits. Karen is involved with the Akron/Newstead Rotary.
---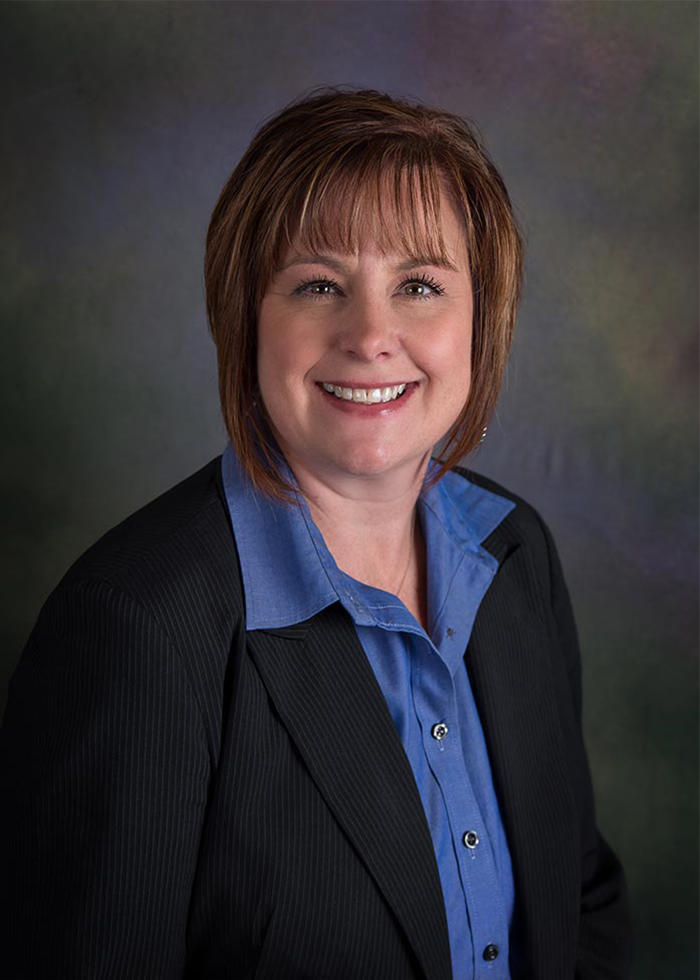 Tammy L. Otminski
Vice President
Branch Manager - Akron/Buell Street
Tammy is the Branch Manager of the Clarence Center office. She is responsible for retail and commercial banking at the branch level. Tammy has 22 years of banking experience, working in various departments of retail banking. She joined the Bank of Akron in March 2016.
Tammy enjoys scrapbooking and traveling with her family. She sits on the board of directors for the Clarence Rotary. She is also a member of Meet in the Center in Clarence Center and is a mentor for the Clarence Academy of Finance.
Tammy is married and has two sons.
---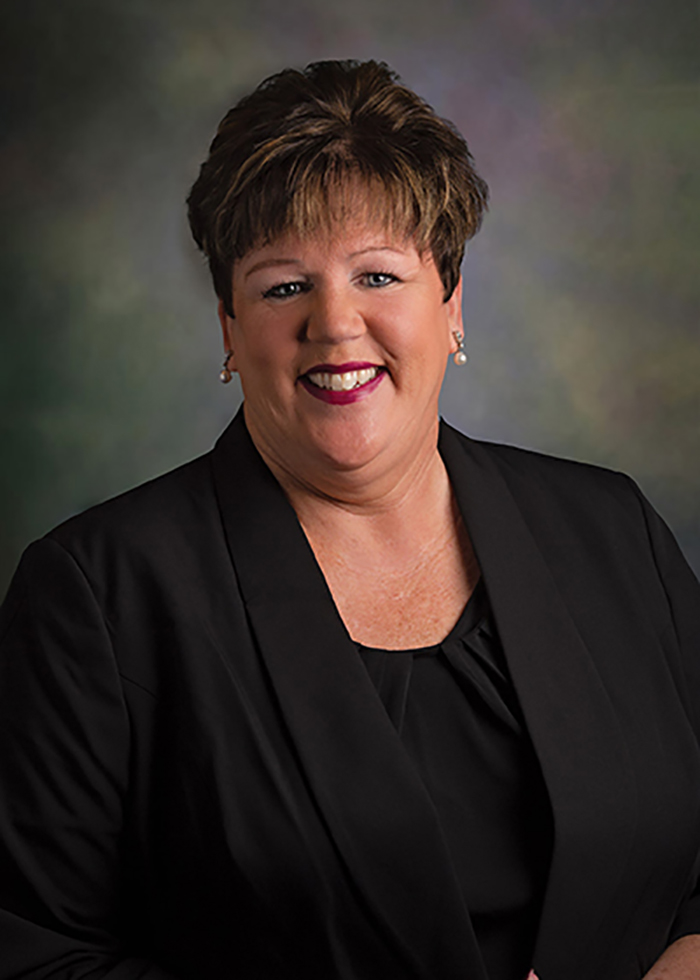 Colleen Bowman
Vice President
Branch Manager - Wilson
Colleen is the Branch Manager/VP of the Wilson office. She is responsible for retail and commercial banking at the branch level. Colleen has over 35 years of banking experience, working at the branch level for all of them. Colleen started off her career on November 3, 1985. She retired from Bank of America and joined Bank of Akron in April 2019 to open our Wilson branch.
Colleen is a lifelong resident of Wilson, and very active in the community of Wilson and is also a member of the Wilson Academy of Finance.
Colleen and her husband of 32 years, Jim, own Wilson Lakeside Market and have two grown children, Mary Beth and Joseph. She is also a proud grandmother to Jordan and will have grand baby #2 in May 2020.
Colleen enjoys traveling to Key West Florida, and spending her free time with her family.
Commercial Relationship Managers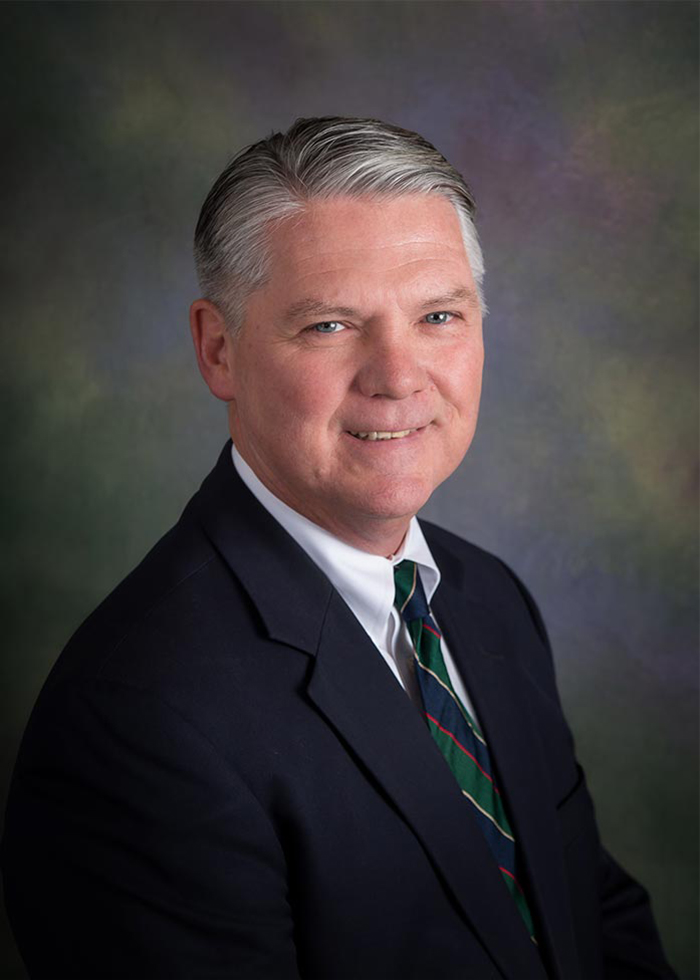 Richard C. Rogers
Vice President
Commercial Lending Manager
Rich, the bank's Commercial Team Leader, is responsible for the Commercial lending team and for building new commercial relationships with both small and large commercial clients. He joined Bank of Akron in 2003 after serving as a commercial loan officer/economic development specialist at the Buffalo Economic Renaissance Corporation for the City of Buffalo. Prior to that he was a Small Business relationship manager at Key Bank.
He has a BS degree in Business Administration with a concentration in Finance from American International College in 1989, a commercial lending degree from the American Institute of Banking in 1993, Economic Development certification from the National Development Council in 2000 and Certification as a Consumer Credit Counselor by the National Foundation for Credit Counseling in 2001.
He is the past Treasurer/Board Member of the Clarence Hollow Association, a volunteer Credit Counselor at Consumer Credit Counseling of Buffalo and a past Boy Scout leader.
Rich enjoys reading, hiking, biking, camping and travel. He is the proud father of two sons. One recently passed the bar exam and is beginning a career in law while his younger son is working in Africa with the Peace Corps.
---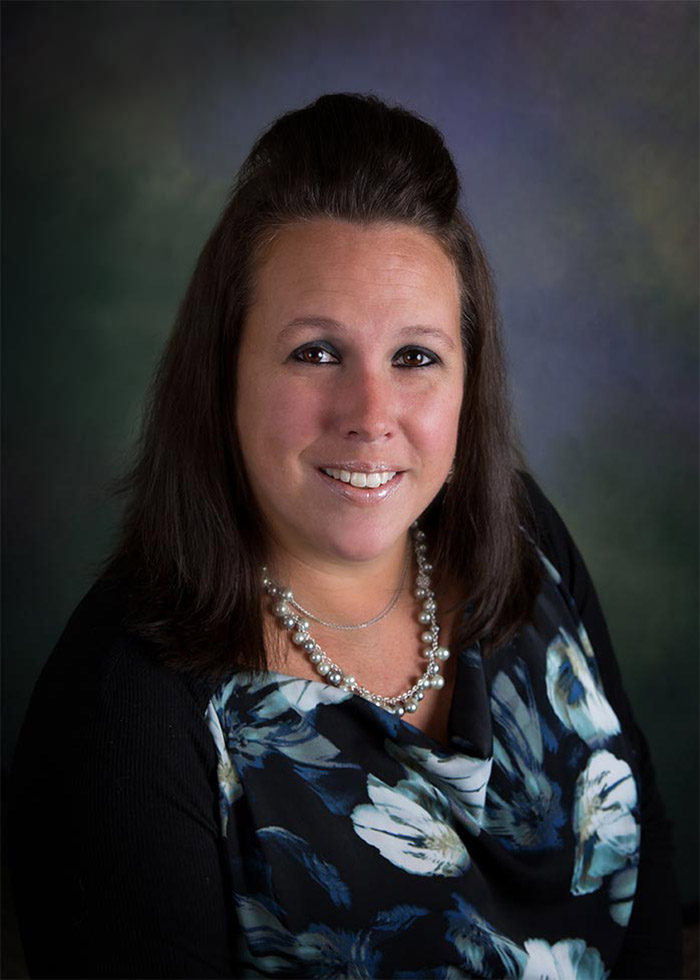 Cherie L. Rindfleisch
Vice President
Commercial Lending Relationship Manager
Cherie is a Relationship Manager/Commercial Lender focusing on Commercial Lending Relationships. She joined Bank of Akron in 2014 after 16 years in Commercial Lending at various banks in WNY. Prior to her current lending position at Bank of Akron, she managed the business banking portfolio for First Niagara Bank. Cherie started her banking career in 1996 with Keybank Corp. and has been in the Commercial Lending field for over 20 years.
Cherie enjoys volunteering for her children's activities as they keep her very busy at ages 12 & 13.
---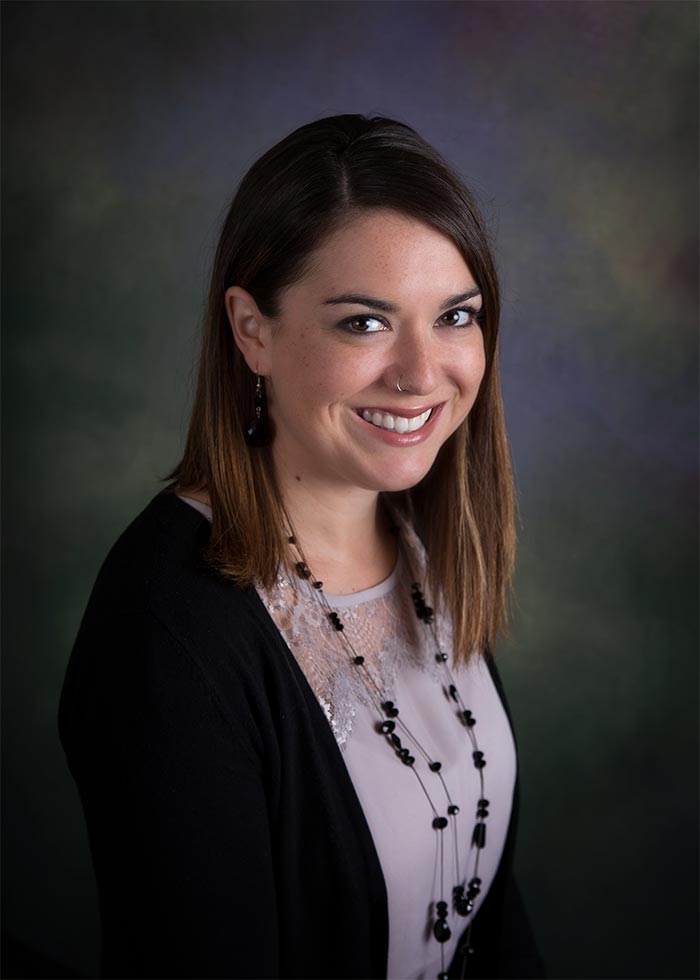 Ashley S. Reed
Assistant Vice President
Commercial Relationship Manager
Ashley has seven years experience all of which have been at Bank of Akron. She previously held the positions of Credit Department Intern, Credit Analyst/Underwriter, and Small Business Relationship Manager. Ashley holds a Bachelor's degree in Accounting from Hilbert College.
She is a member of the Buffalo Chapter of The Risk Management Association (RMA), and recently joined the Buffalo Niagara Sales and Marketing Executives (BNSME).
Ashley enjoys traveling and spending time with her family. She and her husband, Brett reside in Springville.
Residential Mortgage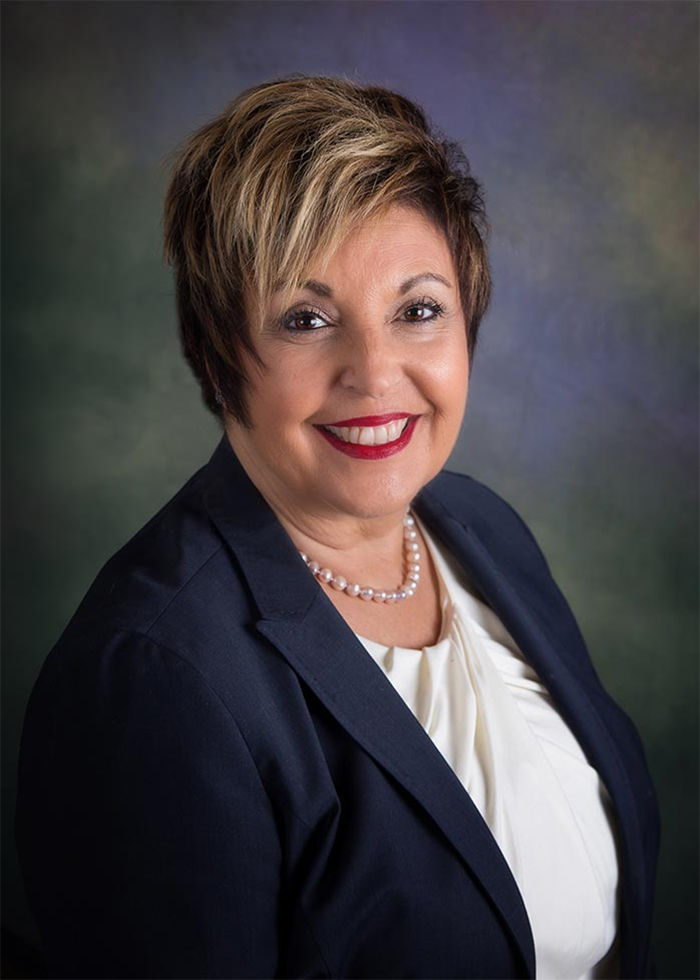 Patricia A. Ball
Vice President
Residential Mortgage Sales Manager
Patti is the Residential Mortgage Sales Manager located in our Clarence Branch on Main Street in Clarence. She joined Bank of Akron in October of 2012 after over 30 years in the residential arena. Throughout her career, she has held the roles of Loan Processor, Supervisor of Loan Operations, Loan Originator, Area Manager for Buffalo, Rochester and Syracuse for GMAC Mortgage and Citizens Bank.
Patti has been instrumental in creating a streamline process for the Residential Team as well as bringing new products to the table. She is the Chairperson for the New Products Business Development Committee and is a member of the Loan Committee.
Patti enjoys her family – her husband of 44 years, 2 grown children, and 2 joyful granddaughters. She and her family love to travel.
---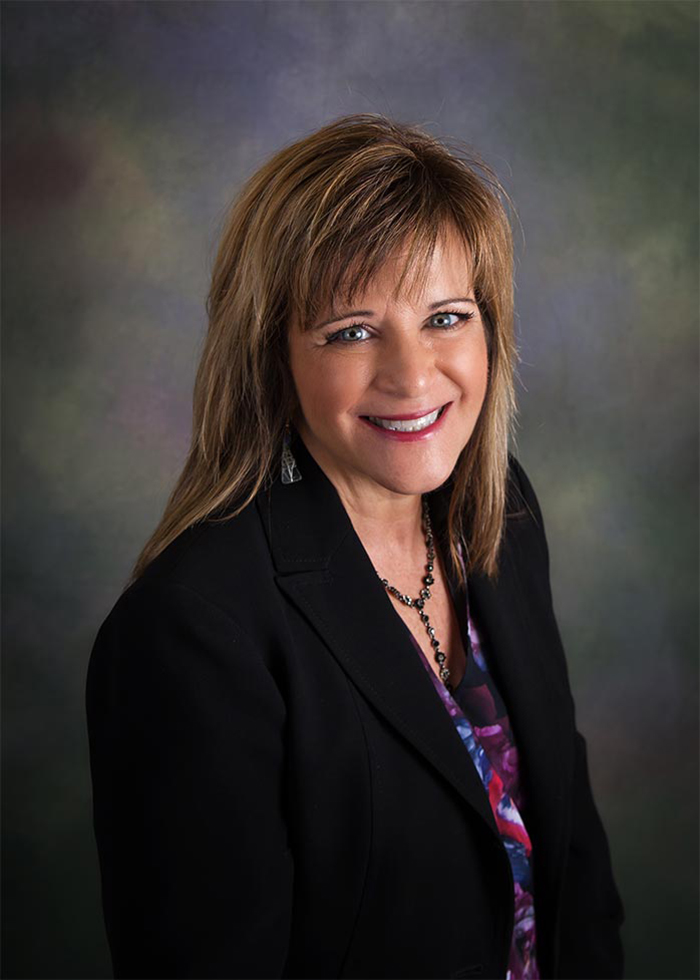 Paula M. Krzyzanowski
Vice President
Senior Mortgage Originator
As Senior Mortgage Loan Administrator, Paula is responsible for developing and maintaining relationships with homeowners, home buyers, home builders, realtors, and attorneys to generate qualified mortgage business in Western New York.
Paula has been in Mortgage Banking for 35 years, the last 4 years with Bank of Akron. Her work experience has been in every facet of mortgage banking - Origination, Processing, Underwriting, Closing/Funding, Post Closing and Shipping.
Having worked in both in big and small banks/mortgage company, she has found that this "small town bank" has everything a big bank has and more.